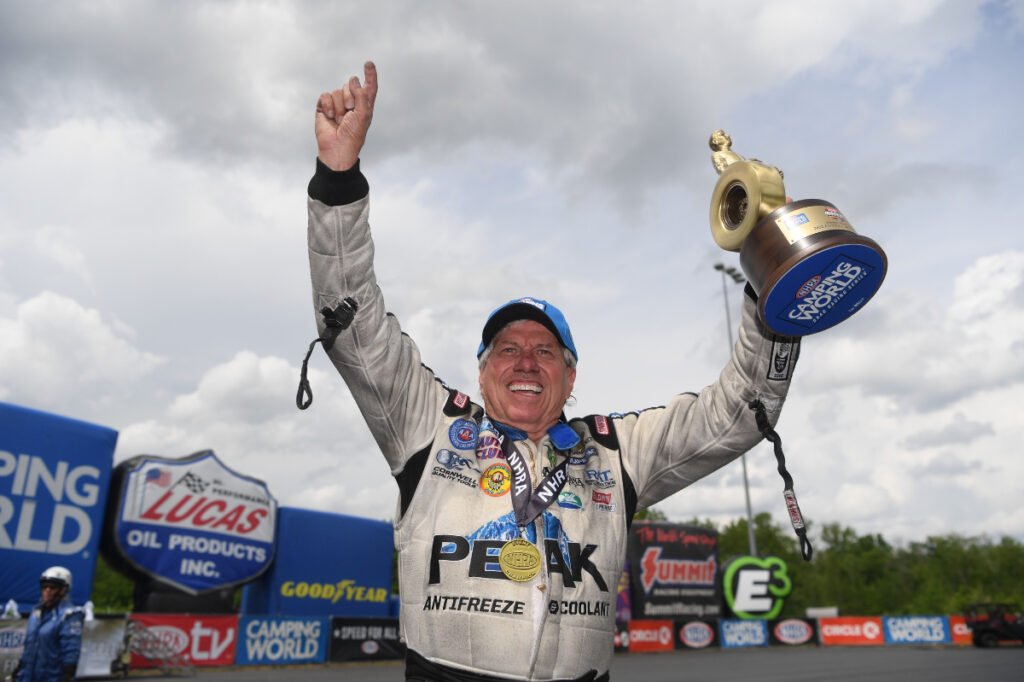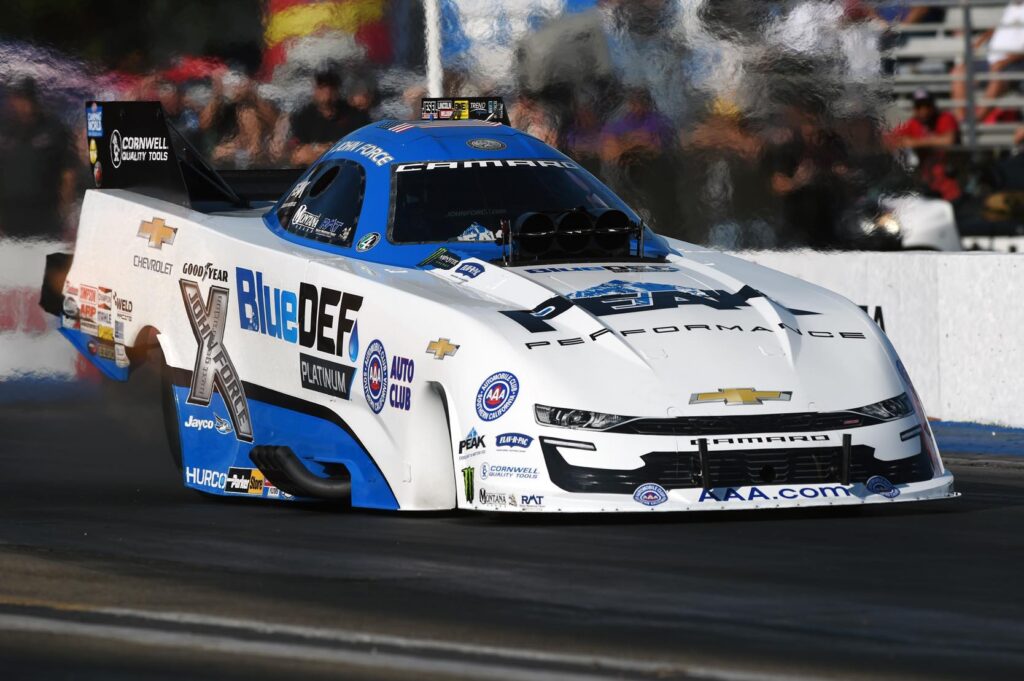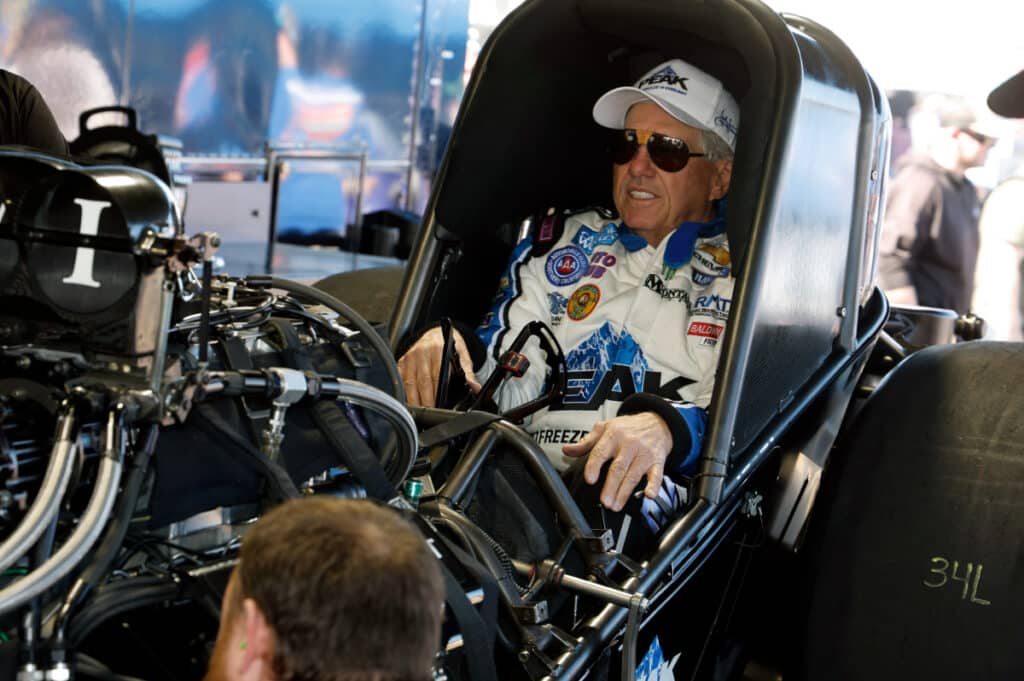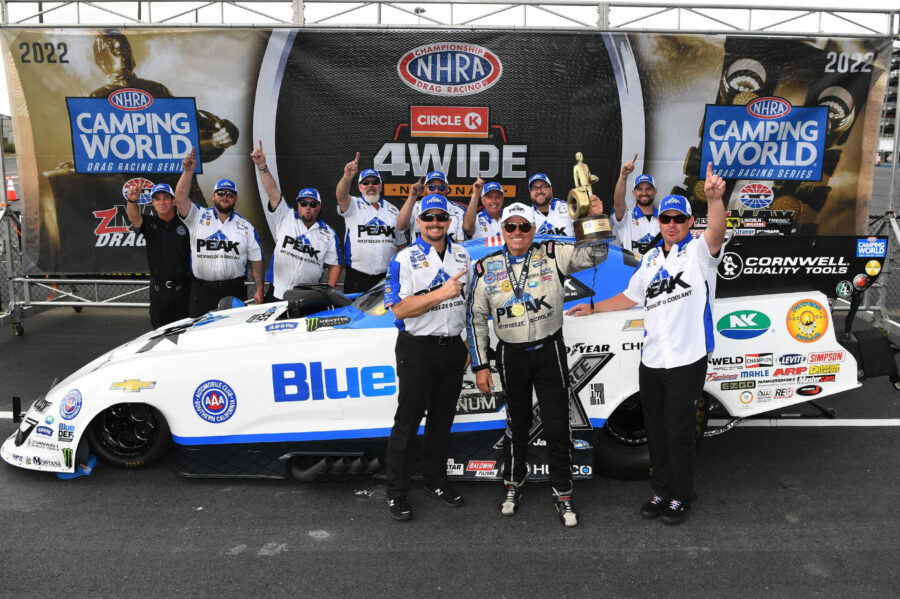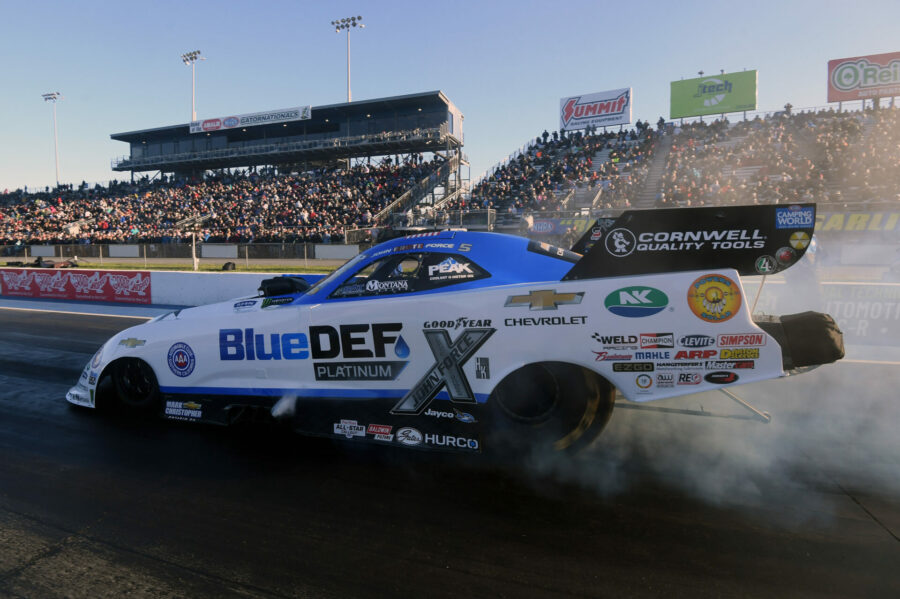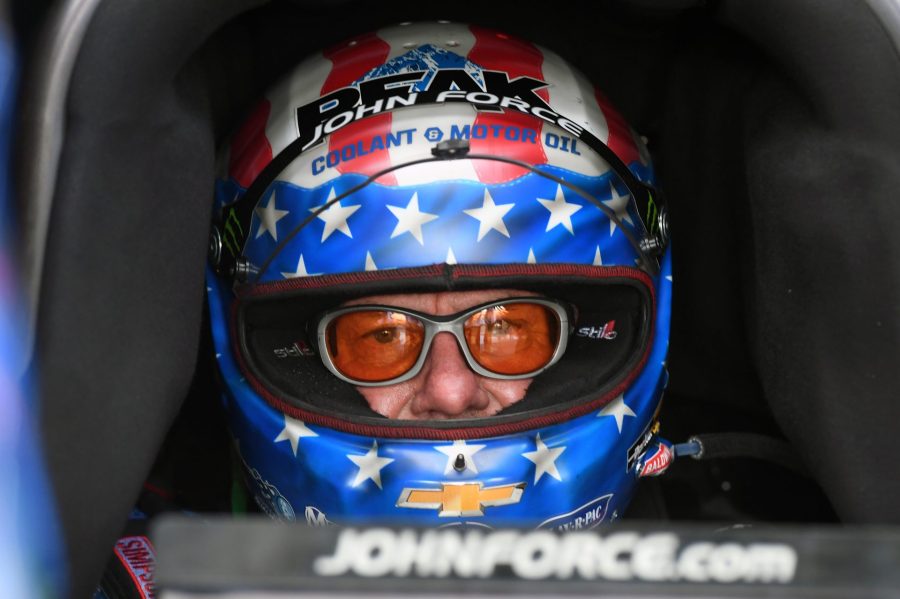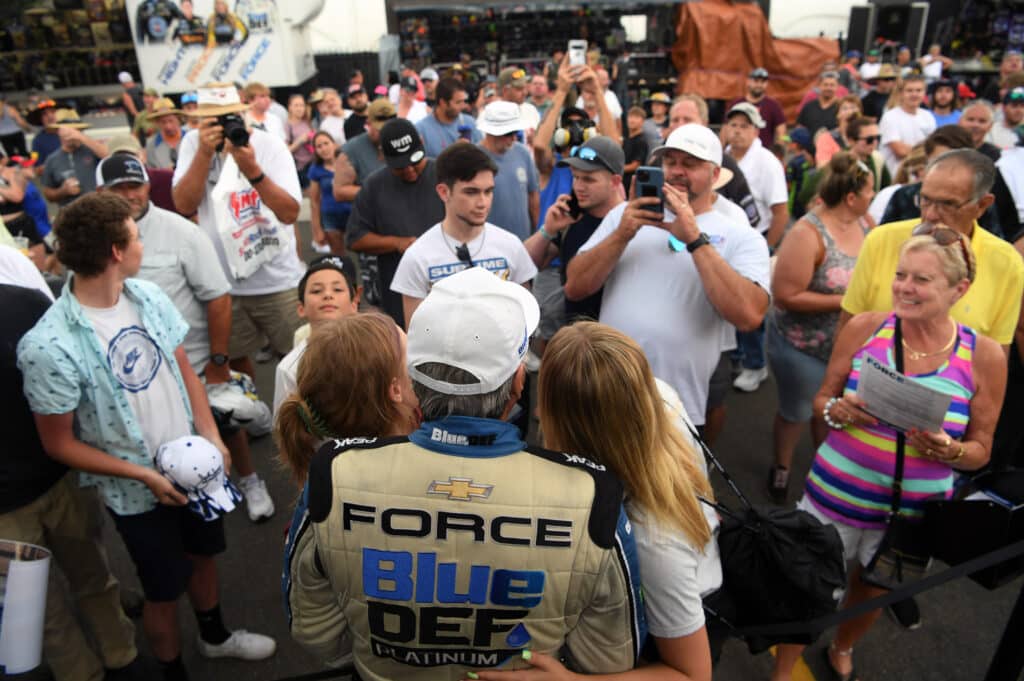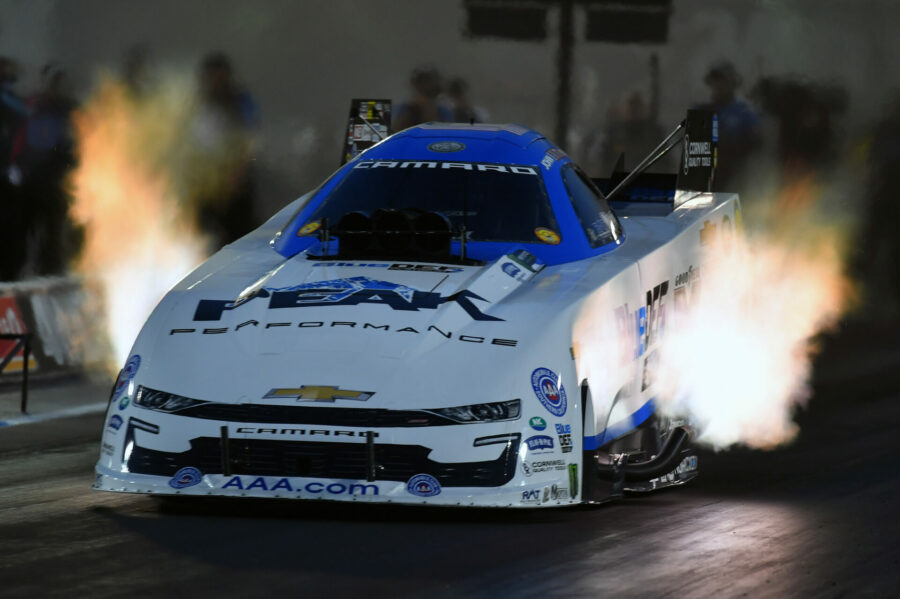 John Force struggled early-on, both financially and professionally, racing in a belief shared by virtually no one else that one day he could become champion. In fact, Force was winless in his first 10 seasons on the NHRA tour. Not only that, he came up second best the first nine times he took a Funny Car to a final round before finally breaking through on June 28, 1987 when he and a team led by crew chief Austin Coil beat Ed "the Ace" McCulloch to win the Grandational at Montreal, Canada. Force was 38 years old.
Partnered with Coil, Force began to build what would become an American sports dynasty. He would go on to win two outright championships with Coil (1990-91) and 12 more with Coil and Bernie Fedderly, who came on board as co-crew chief in 1992.
With Mike Neff making the mechanical decisions in 2010, he won his first title in the NHRA's Countdown Era and, three years later, he won again with Jimmy Prock assessing the performance data. He's also won NHRA tour events with Dean Antonelli, Jon Schaffer and the crew chief tandem of Brian Corradi and Dan Hood.
Force has been the lone constant, along the way starring in his own TV show ("Driving Force" which aired on A&E Network in 2006 and 2007); becoming the first drag racer to earn Driver of the Year recognition for all American motor racing (1996); being voted No. 2 racer behind only Don Garlits in the NHRA's first 50 years; and being inducted into the Motorsports Hall of Fame of America in Daytona Beach, Florida (2008), the Texas Motorsports Hall of Fame in Fort Worth (2011), the International Motorsports Hall of Fame in Talladega, Alabama, (2012), the California Sports Hall of Fame in Alta Loma (2017) and the National Motorsports Press Association Hall of Fame (2019).
In 2005, he traveled to London, England, to accept the John Bolster Award for lifetime achievement, and in 2008 he was presented the MSEC Motorsports Achievement Award by the SAE (Society of Automotive Engineers) for his work in improving race car safety following the death of Eric Medlen.
Now, Force is bidding to extend his record number of Top 10 finishes and the record number of different seasons in which he has hoisted at least one of the NHRA's distinctive Wally trophies. He'll be trying to improve on the perfection of a career in which he has won more races, appeared in more finals, been the No. 1 qualifier more often and won more racing rounds than anyone else in history.